March 13, 2012 in Uncategorized
"There is a clear increase in the perception of society, about the flaws of the current "Drug War" model . We cannot admit the high rates of violence in Mexico, Brazil, Central America and West Africa,  the trillions of dollars invested in this endless war and the political obstacles towards prevention and harm reduction. It's time for the UN and heads of state to engage in a constructive process toward decriminalization for users, regulation of substances and public health programs that can reduce violence and prevent and alleviate the suffering of drug addicts "

- Fernando Henrique Cardoso -
Source Contribution from: Raul Andreucci
Google promotes debate, calling for an end to the War on Drugs:
While the UN continues its drug policy based on repression – supporting the war generated by the ban, many are already thinking of different alternatives to deal intelligently with the matter. On Tuesday (today), Google will promote a debate called "It's time to end the War on Drugs", which will count the participation of former president Fernando Henrique Cardoso, Jullian Assange, Russell Brand and Richard Branson, owner of Virgin .
Editor's Note: There is one thing corporations love today, and that is the fact that many hierarchical debates can shun out specific/unwanted information. Therefore the only reason corporations appreciate such "open talks" these days such as TED, might actually be because they only pretend to be open to true innovation which could affect the entire World positively; just as the U.K Monarchy Franchise has done these past decades, while boasting the World's freest press. Otherwise, activists wouldn't still be going to jail globally, and the U.S /U.K Government / corporations wouldn't still be sponsoring terrorism, to increase profits for their board members. Some corporations have now more money than developed countries, (which shows an organized corporate desire to remove Government, and replace it with a global elitist Corporatocracy). If you read between the lines on what Ron Paul has endorsed for years in his own district, as well as on Fox News, you will see it is  linear with Obama's agenda, just a different rhetoric. Same with the Tech World, smaller corporations are starting to make products for big ones, and a corporate hierarchy is being put into place for such companies such as Apple, Google and Microsoft.
So when Google sets up this sort of spectacle, great! But unfortunately, only a minority will be there infront of the cameras. There will also be professional entertainers to make sure people are more entertained than informed. Just like the populism Jon Stewart or Obama does, or did, while the corporations just get more and more power. Let us not forget, corporations funded the National Socialist Party of Germany, and was against poor people and their rights, but definitely for Corporate Socialism. Big Corporations don't need a Government for corporate welfare in an unregulated economy, because they can just rip off a section of customers, take their money, and reinvest it in another sector. This has sadly been the tech business model these past two decade with computers (Microsoft sells their license to companies that make bad products from time to time, while still protecting their popularity, so that more Microsoft Licenses are sold to buy Monsanto shares, or what not).
We all know what the real drug problem is, and why it hasn't been stopped yet. Illegal Drugs make huge profits, and are very tied into the corporate World; especially for big pharma and Coca Cola. Roche grows poppies in France, the U.S Military protects the Taliban's fields, and Coca Cola still grows coca plants in Bolivia and Peru; whilst the U.S Drug warriors pay the Columbian Government to ruin their poor farmers plantations, coca or no coca, an the ATF hands out weapons to Mexican cartels.
You probably knew some of this and maybe not all of it, yet it is all available on the Internet. And as long as people are not all educated as they themselves please, some will gain profits and help others develop segregated/profit based hierarchies, for the sole purpose of making more profit. Tis' the systemic basis of how Capitalism grows until it breaks up as greed enduced fascism. So regulation or no regulation, people of the World need to be able to inform themselves without elitist educational/informational systems, and be able to vote and identify what is right and wrong. Not in any biblical or spiritual sense, but what is right and wrong for the entire global community. We should not block experiments either, but they should not be on such a large scale as corporations are allowed to bring some experiments today on the open market. Especially if programs kill people. It isn't anti-intellectual, it is actually better this way, because people have to think about safety no matter what, so why not allow everyone to participate in each and every process? Because the rich, their leaders, their elites, entertainers and their intellectuals, would all be out of their well paid jobs.
Rebranding Fascism In America. How Ron Paul, the Mises Institute, and the John Birch Society are renovating the deeply corporo-fascist Republican Party Of America:
In opposition to the debate this Thursday to try and end the global drug war, Vienna, Austria, today started the 55th Annual Session of the Commission on Narcotic Drugs, focusing on strengthening the UN drug program. Representatives from more than 100 countries to discuss international cooperation to combat drugs and application of prohibitionist model. The United Nations Office on Drugs and Crime (UNOCD) will invite delegates to celebrate 100 years of drug control.
More Info: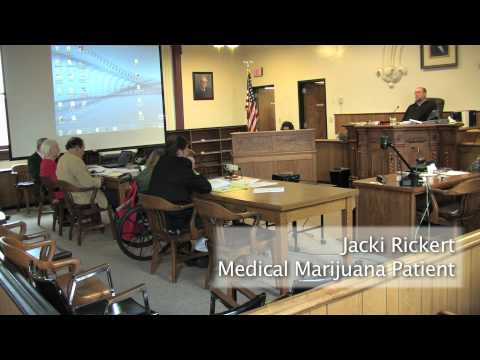 READ MUCH MORE ANARCHADIA ON FACEBOOK:
Americans know how to read scoreboards?
Al Qaeda – 3,500 kills
Hitler – 6,000,000 kills
Soviets – 12,000,000 – 20,000,000 kills
United States (since WW2) – 50,000,000 – 70,000,000 kills